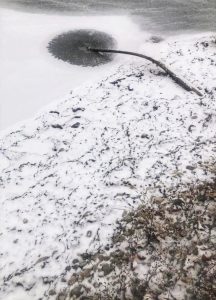 It is very important for those who have Pond Water Treatment Systems to check the lines in their pond to make sure they are submerged under the water.  Exposed lines are subject to freezing. Due to the drought we experienced this past summer, many of the ponds in our area are low, and in some cases lower than the line that exits the pond. If the line freezes, it will likely cause pump problems leading to your household or barn without water for an undetermined amount of time.  
Here are a few things we recommend as we move into the colder months: 
Make sure your pond line is submerged

 under the water

 in your pond

 

If there is any part of your line that is

 not

 submerged, cover it with dirt

, straw bales or any other insulation to prevent freezing

 
These small measures may help prevent the headache of having your line freeze causing pump problems, no water, and service fees! Please feel free to call us or message us with any questions!