PROFESSIONAL AND COURTEOUS
Your Satisfaction is our Priority
Sales, Service and Rentals
Aquatek Water Conditioning in Wauseon, OH will help you with all of your water management needs. From water analysis to water purification, we will go the extra mile to make the water in your home or place of business safe. Rely on our efficient crew for prompt and courteous service.
Our goal at Aquatek Water Conditioning is to help our customers take control of their water. No matter what your water situation is, we strive to listen to your wants and needs. Creating a strategic partnership with us in water treatment helps our customers enjoy peace of mind and quality of life.
We Provide the Following Services
Cistern Water Treatment
Delivery of Product
Disinfection Systems
Iron Removal
Pond Filter Change
Pond Water Treatment
Reverse Osmosis
Sulfur Removal
System Maintenance
Water Analysis
Water Cooler Rental
Water Softeners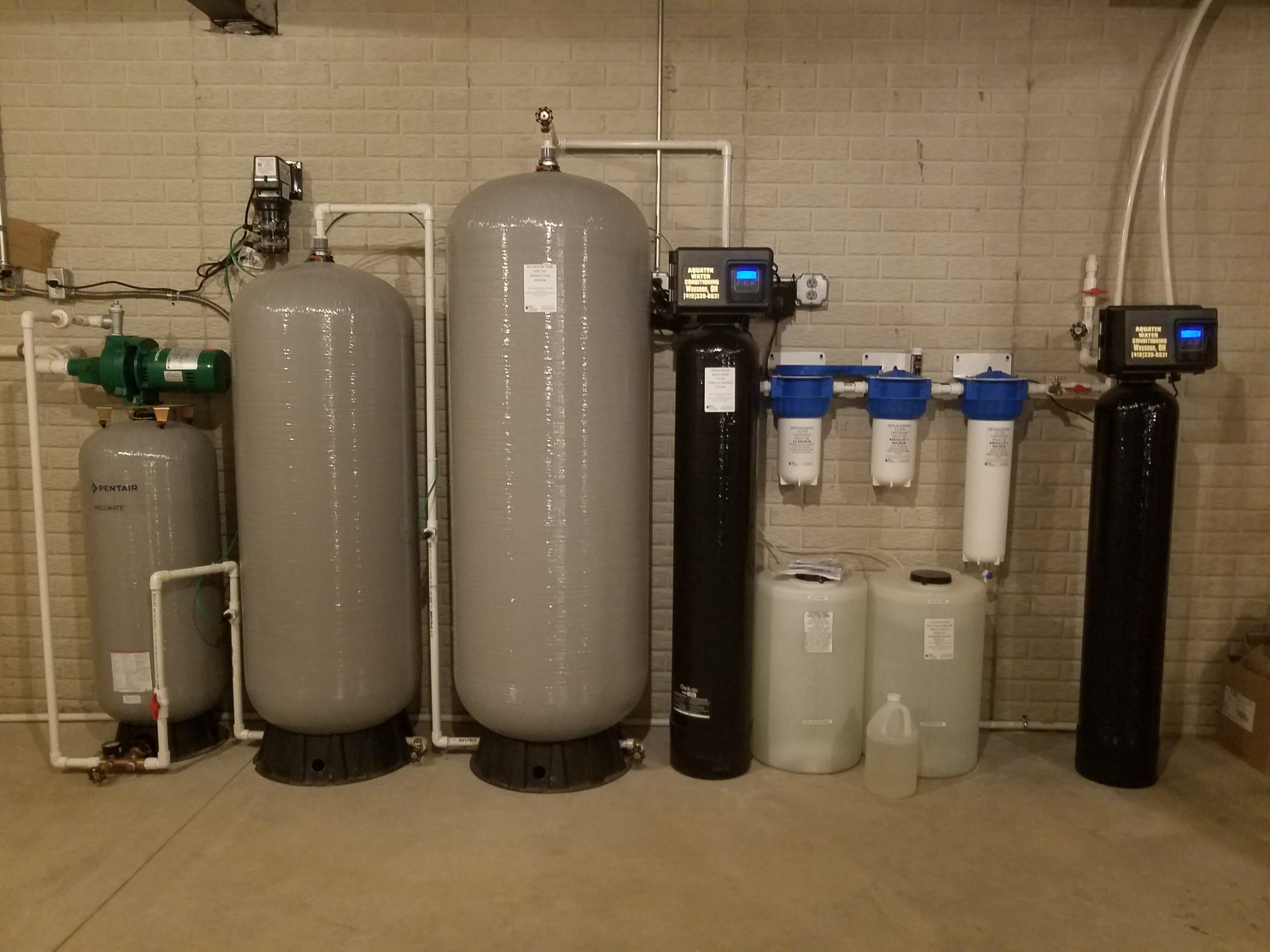 Our pond water treatment systems are installed with the highest standards, according to the code, set forth by the Ohio Department of Health, at the time of installation.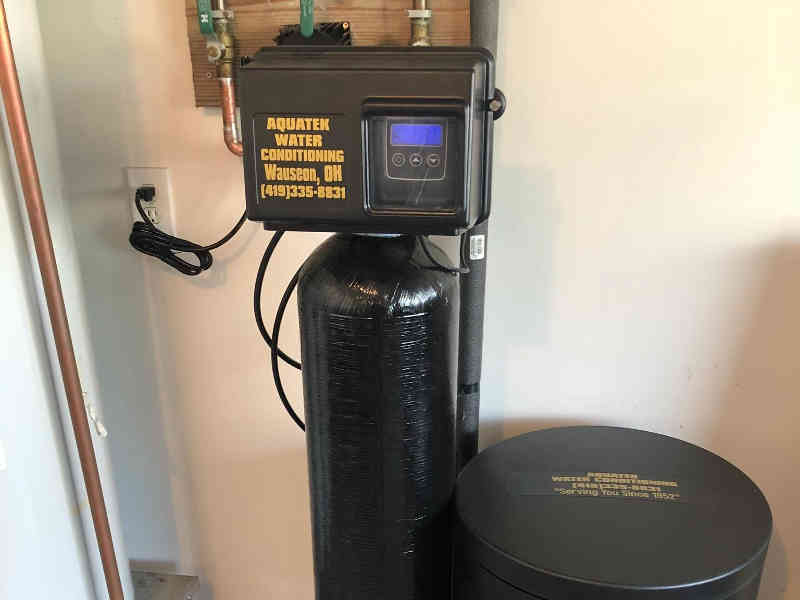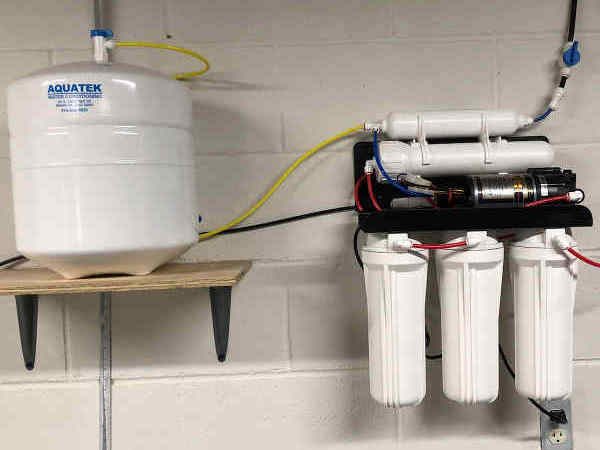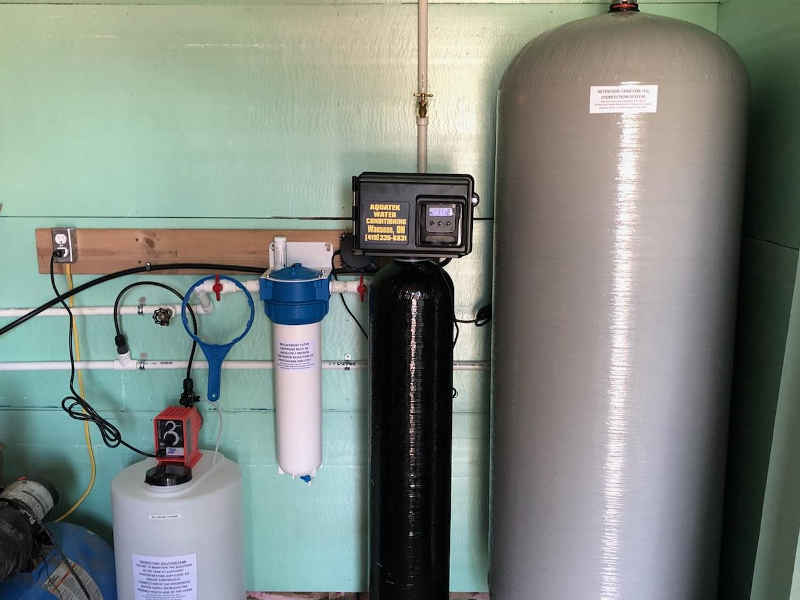 Great Products Delivered to Your Doorstep
We've been providing water treatment, softening and purification in homes since 1952 and we're ready to serve you. Click the button below to contact us today.
Les M.
March 2021
We had no idea how much our old softener wasn't working until we go the new one. It's efficient, tells you if you have a leak, it's all digital, and it looks nice! When my wife and I initially heard the price, we thought it was a lot of money. But if you consider that you are only spending that amount every 30 years, it's a good investment!
What a nice kid that came out and installed our equipment. He was kind, pleasant, and in and out before I ever knew it!
Sarah K.
September 2020
We were struggling with sulfur odor. Another company came out and quoted us an entire new system. We called Aquatek, and they address the odor problem, reworked some of our existing equipment, and now the water quality is fantastic! Brandon was prompt and courteous, and cost effective. Would definitely recommend their services!
Elaine A.
December 2020
Your salesman came out and was direct and to the point. I saved a lot of money, got good service and have great water! I noticed the difference right away. No sediment is coming through and haven't had to scrub the shower yet!
Julie S.
November 2020
My ice cubes are sparkling! I just love our Reverse Osmosis System, it's awesome!
Dean W.
November 2020
We converted our Pond Water Treatment System from iodine injection to chlorine injection. My wife is no longer breaking out, and it was getting so difficult to get iodine. We love it!
Jody Y.
2018
I've had Aquatek Water system for about 15 yrs. Highly recommend. Very professional. I've never had a problem with them. Top of the line business. Love, love, love my Aquatek water conditioning system. The best!
Jeff R.
2017
Friendly knowledgeable service - locally owned and operated. We have city water and love the "feel" of the softened water plus we opted for the odor and taste filter which eliminated the chlorine smell we were experiencing. Professional, affordable service. Would definitely recommend this business.
Linda S.
January 2020
I don't normally do reviews but have to in this case. The owner, Brandon Schindler went above and beyond for us. Thank you Brandon!
Torrey R.
February 2021
My hair isn't breaking anymore!  I lost 6 inches of my hair from the hard water. I am a platinum blond. I moved into a 121 year old home that had no water treatment equipment. I couldn't figure out why my hair was breaking, and finally found out it was the water!
Marcia A.
March 2021
Our new water softener uses so much less salt! The two guys that came out were really nice guys…keep them. When you have guys coming into your home like that, it's important that you feel safe with them, and that they are kind. I just thought you should know that!
Isaac S.
March 2021
Our new water softener is working great. Water tastes awesome and our shower soap lathers up well. The installation was laid out exactly like we were hoping. Heather helped us out a lot with our scheduling. We really connected with Brandon when he came out to talk about our options. Awesome!