It's hard to believe that it is already Fall here in Northwest Ohio! And it's hard for us here at Aquatek Water Conditioning to believe that we are finally moved into our new location at 7300 State Route 108, Wauseon, OH.
We officially opened for business in our new building on Monday October 10th, 2022. Our former location has served us and our customers well over the years and we have a lot of great memories with some great people in our Chestnut Street location. However, we are so excited to be moved in and operating out of our new location at 7300 State Route 108 in Wauseon.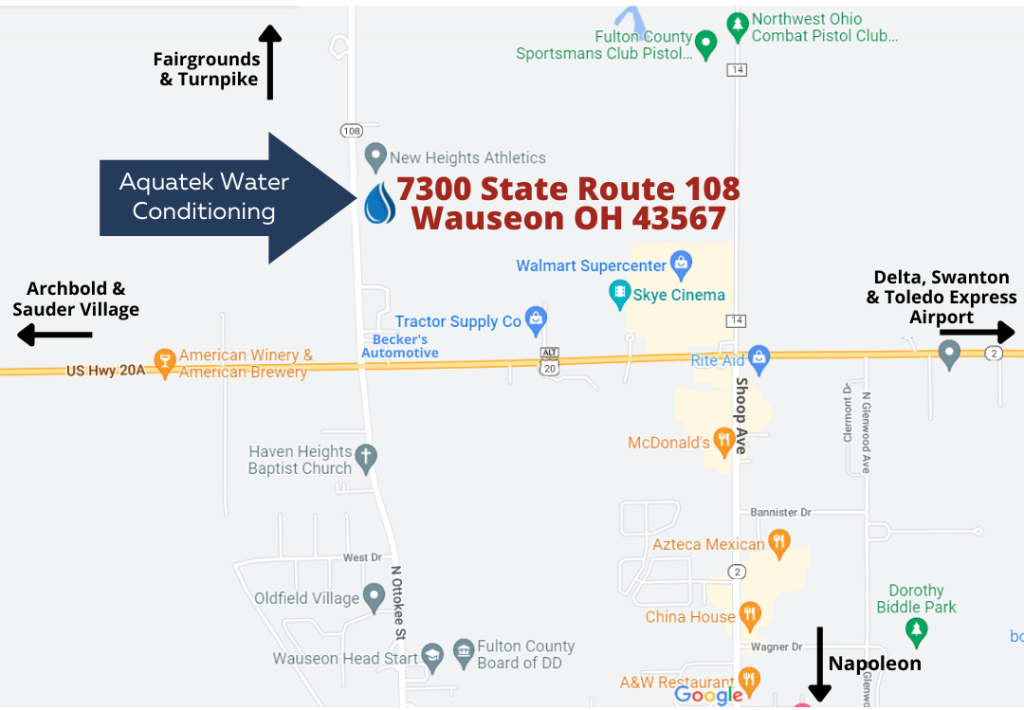 Our new building has plenty of parking and space to get your vehicle loaded up with water, salt, peroxide, filters, pond products and more.
Stay tuned for updates on our social media pages and website–and please come and see us, we can't wait to show you our new space!